In this post, we'll talk about the Google Cloud Platform. There are many platforms available that everyone utilizes daily.
Platforms are the places that one can use to process, develop or run different technologies. With a platform, you have the freedom to grow your idea.
Every day we come up with new ideas, having a platform is the best way to implement them. Starting up needs to be strategic, one needs a plan.
It's not every day one gets to succeed, however, that doesn't mean one should quit. Having a plan will solve your issues easily.
Before taking a notch higher one too needs research and considerations. Having all information at hand makes it easy to grow.
Technology has eased every process without hassle. Forget the older days where one took time and wasted resources to accomplish a task.
These days with just a web browser and internet connection you can launch perfect sites fast and easily. In just 10 minutes you can have a perfect site.
Yes and the best thing you do it for free! OLITT is that platform that gives you all these at ease. No need to have coding or designing skills.
Launch your idea into the world for free. Just use a simple tool; browser and showcase your work to people all over the world.
So what other platforms can one use?
Well, have you heard of Google Cloud Platform?  
Google Cloud Platform is a space, a place that allows developers to create, test and deploy web applications on Google infrastructure.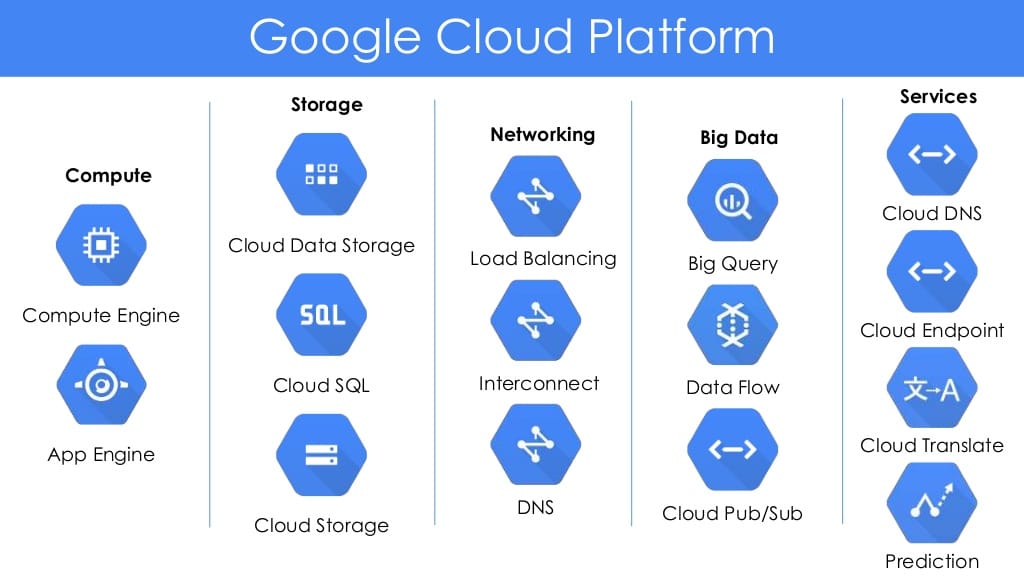 This infrastructure is reliable and scalable. Makes it easier for developers to grow and take their ideas to the world.
It's simply a cloud-based service that allows everyone to create anything, test it and deploy it to the world. It can be an application or a complex website.
Google is vast; has a network of fiber cables that make sure speeds are always up. Besides, it has servers all over the world.
Google has created the best suitable platform. Supports all with the fast, secure, scalable, and reliable infrastructure.
What is the Google Cloud platform used for?
It has the following aspects:
Google Compute Engine- this infrastructure provides users with virtual machines. This means that they reduce your workload and help you work efficiently.

Google App Engine- a platform designed to give developers scalable hosting. Also, allows the to use a software developer kit (SDK) to develop software products that run on App Engine.

Google Cloud Storage– it is a storage space that one can store a lump sum of data including SQL, Databases, and more.

Google Container Engine- management system for docker applications such as the Google Kubernetes. 
The platform offers more than just storage, it offers application development and integration services such as Google Cloud Endpoints.
The Google Cloud Endpoints enables developers to build services based on RESTful APIs, and then make those services accessible to Apple iOS, Android, and JavaScript clients
How much does the platform cost?
Before getting the pricing, one considers the following:
Storage- how much data will be stored on the bucket. The rates will vary according to storage class and the location of your data.

Network usage- this means the data read from or moved in your bucket.

Operation usage- means the work done on data in the buckets.

Retrieval and early deletion fees- used for data in  Nearline Storage, Coldline Storage, and Archive Storage classes.
| | | |
| --- | --- | --- |
| Plan | Type of usage | Amount  |
| Data storage | Standard Storage in a region | 50 GB (the average amount of data in your bucket over the course of the month) |
| Network | Egress to the Americas and EMEA | 1 GB |
| Operations | Class A operations (object adds, bucket, and object listings) | 10,000 operations |
| Operations | Class B operations (object gets, retrieving bucket, and object metadata) | 50,000 operations |
Billing calculations:
| | | |
| --- | --- | --- |
| Pricing Category | Calculation | Cost |
| Data Storage | 50 GB Standard Storage * $0.020 per GB | $1.00 |
| Network | 1 GB egress * $0.12 per GB | $0.12 |
| Operations | 10,000 Class A operations * $0.05 per 10,000 operations | $0.05 |
| Operations | 50,000 Class B operations * $0.004 per 10,000 operations | $0.02 |
| Total | | $1.19 |
For a better understanding pleases get this information here.
Why use this Platform?
To run on Google's Infrastructure
Google is a vast platform that accommodates over 425 million Gmail users, serves over 6 million hours of YouTube per month, and the ability to return billions of search results in milliseconds.
This means that it's reliable. To build with Google Cloud Platform means you go Global instantly. Get a vast range of resources for affordable pricing.
Wide range of services
From computing power, storage and many more deploy fast and efficiently. It has all you need to make sure you succeed in deployment, testing, and management.
Handles your data efficiently. No more hassle of finding different platforms to test, or manage your applications or websites.
Performance
Using this platform means that your data is highly reliable. Has the best computing infrastructure and a reliable network. The responses are fast and efficient across all continents.
Besides you get the following:
CPU, Memory, and Disk

Global Network

Transparent management.

And more.
Support
Google has a vast community; they offer premium support, a wide range of free resources, and 24/7 phone support.
In case you run into issues the community forum is available to help you. They also have a partner ecosystem to help you get started and grow.
Pricing
Have you heard of pay as you go? Well, Google Cloud Platform employs this method. This means you get to pay for what you need.
They have unbeatable pricing that guarantees everyone can launch fast and easily. They also have a free plan that beginners can use.
Alternatives to Google Cloud Platform
Are considering switching to another platform? Well, here are some of the other platforms to consider:
Amazon Web Services.

Microsoft Azure.

IBM Cloud.

Oracle Cloud Infrastructure (Gen 2)

VMware Cloud on AWS.

Alibaba Cloud – International.

vCloud Air powered by OVH.
Google Cloud Platform has a lot to offer. It's allowing people to grow, eans, and showcase their ideas to the world. Besides, they have the best pricing.
You have an opportunity to go Global fast and affordably.  Get started now and enjoy reliable and the best support.