cyberPanel is one of the finest Linux-based Control Panel, it combines a simple intuitive user interface and secure and powerful web hosting technologies such as Open LiteSpeed, NGINX, MYSQL, WordPress e.t.c
CyberPanel Features
01.
LSCache
LiteSpeed cache allows dynamic content building for applications and content management System (CMS) hosted Cyberpanel. LSCache speeds up the web serving of websites and apps. Some of the supported CMS include WordPress, Joomla, Drupal, MediaWiki, Opencart e.t.c
02.
GIT Deployment
Cyberpanel allows developers to achieve a painless deployment by connecting the VPS to their development environments via GitHub and Gitlab repositories.
03.
Auto Installer
Major CMS including WordPress, Joomla, Prestashop, and Drupal are available with a one-click installer in the latest Cyberpanel.
04.
Multi-object Caching Support
Cyberpanel support advanced Object Caching by allowing simple integration of objects such as Memcached, Litespeed Memcached (LSMCD), and Redis.
05.
Easy backup and restore
Cyberpanel supports easy backup and restoration of websites and application files from popular backup platforms such as Local Storage, Remote FTP Storage, Google Drive, and AWS S3.
06.
HTTP/3 & QUIC Support
The latest HTTP protocol ensures better performance for fetching multiple objects at the same time, fast connections, retransmission of lost packets, and the lowest latency.
Cyberpanel supports the latest HTTP protocol for optimum security and performance. HTTP/3 uses QUIC, a multiplexed transport protocol built on UDP, this allows simultaneous fetching of multiple objects, fast connection, and retransmission of lost packets at the lowest latency.
Technologies used
Docker Manager
Cyberpanel Docker Manager provides simplified management of Docker Containers and Images. Allows searching and pulling of Docker Hub as well as the ability to create Containers from available images in a click.
Embedded Security
CyberPanel features a FirewallD privacy feature to protect the virtual server from intrusion and penetration. The CyberPanel email feature utilizes SpamAssassin to filter unsolicited e-mails.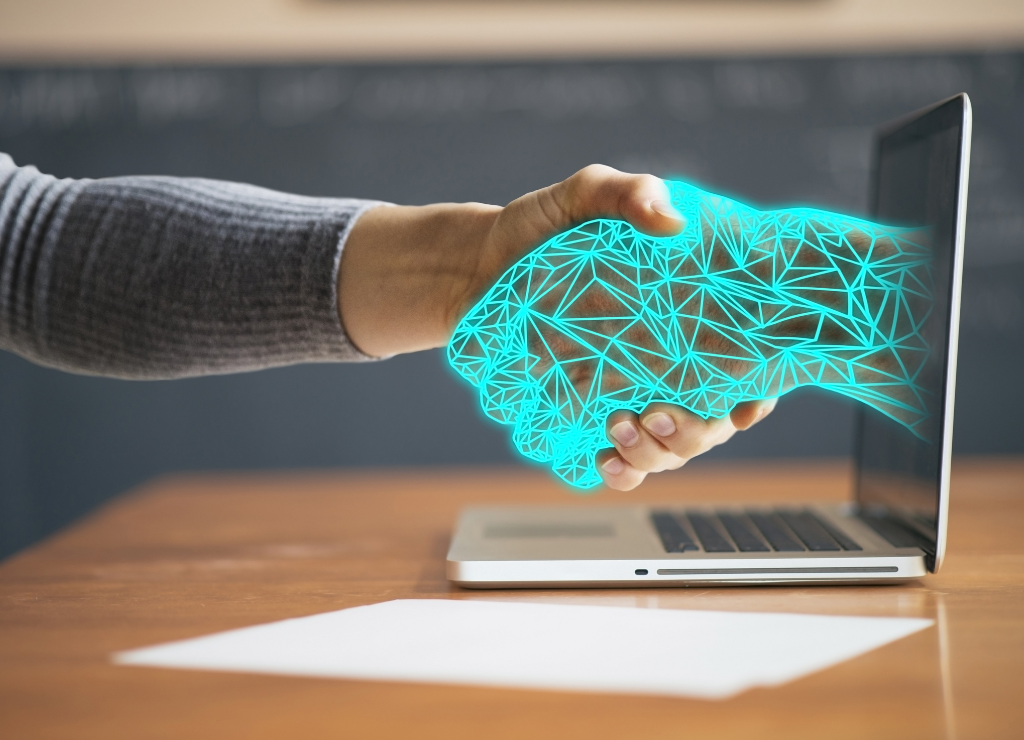 CyberPanel VPS Hosting Pricing
Fast, Secure VPS, Backup & Dedicated Servers
CyberPanel VPS Hosting FAQs
CyberPanel is a free and open-source control panel designed for web hosting providers and online businesses. It offers a comprehensive set of features for managing websites, email accounts, databases, and DNS records. CyberPanel is built on top of the OpenLiteSpeed web server and supports all popular web programming languages.
CyberPanel is easy to install and use, making it an ideal choice for both beginners and experienced users. The control panel comes with a user-friendly interface that makes website management a breeze. CyberPanel also offers excellent performance and security, making it one of the most popular control panels available today.
How to Install CyberPanel on CentOS 7 VPS
Here is a step-by-step guide showing you how to complete the installation. Read it here.
How to Install SSL In CyberPanel
Cyberpanel comes integrated with Let's Encrypt SSL. Enjoy unlimited free Let's Encrypt SSL.
Cyberpanel is available for both free and commercial versions. Upgrade from free to premium in a click.
How to Install SSL In Cyberpanel
Log in to Cyberpanel
Click "Websites" from the main menu
Click List Websites
This displays the Websites
Click on the "Issue SSL" link
Just like that can install the SSL on the Website.
How CyberPanel Is Better Than Other Control Panels
In an era where web hosting has become more accessible and subsequently, more competitive as a product, CyberPanel has managed to stand out from the competition in various ways.
Firstly, let's talk about its usability. From installation to website management, its interface is considered to be one of its strongest features against the competition. Installation is a matter of a single command and navigating the panel is just as easy due to its minimal, clean design.
Usability
Cyberpanel is one of the easiest to use control panel, providing a simple clean cut panel for website management, 1 click installations, domains, ssl e.t.c
Performance
Cyberpanel provides a more powerful hosting environment than competitor due to its 'engine' OpenLitespeed or Litespeed are high-performance web servers providing the fastest and most secure web application hosting.
Optimization
LSCache is arguably the best Cache plugin. It is hard to outperform speed acceleration and built-in page caching by LSCache. Many of the fastest WordPress, Joomla, and Magento websites run on LSCache.Security

In addition to the inbuilt customizable FirewallD, Cyberpanel boasts Litespeed's Web Application Firewall (WAF) to guarantee the security of your Web Assets. Cyberpanel is secure from standard PHP, and HTTP vulnerabilities.
How To Enable Multisite In WordPress CyberPanel
Multisite Network feature is an important WordPress Setting. Cybepanel supports a multi-site network. Kindly follow the steps provided by Cyberpanel to enjoy the functionality. Follow the Cyberpanel Guide on Multisite Network.
CyberPanel is a control panel that gives website owners the ability to manage their websites and servers securely. There have been no reported security breaches of CyberPanel in the past, and the company takes measures to ensure that its customers' data is safe.
CyberPanel uses industry-standard encryption methods to protect data in transit, and all data is stored on secure servers. The company also offers two-factor authentication for added security. CyberPanel is a secure control panel for website owners who want to keep their data safe.
Cyberpanel Security Features
Here are some key security features of CyberPanel, an open-source web hosting control panel:
Firewall – Includes a built-in firewall powered by iptables to control incoming and outgoing traffic. Rules can be configured through the web interface.
IP Blocker – Allows blocking IPs or ranges that are known for malicious activity. Predefined blocks for spam and TOR exit nodes are included.
ModSecurity Web Application Firewall – An open-source WAF can be enabled to monitor and filter incoming HTTP traffic for common attacks like XSS, SQLi, etc. Rules can be customized.
SSL/TLS Certificates – Free Let's Encrypt SSL certificates can be issued and installed with a few clicks. Certificate management is simplified.
Application Jail – Applications can be isolated into their own chroot jails for additional security. This prevents access to the rest of the system if an app is compromised.
Security Headers – Common security headers like HSTS, X-XSS-Protection etc. can be enabled to harden application security further.
Two-Factor Authentication – Admin login can be secured via 2FA services like Authy or Google Authenticator.
Access Control – Different user roles like admin, reseller, etc. can be created and permissions customized for each as per access needs.
Automatic Security Updates – System packages and software can be set to automatically update to latest security patches.
Malware Scanning – Integration with ClamAV allows scanning for malware/viruses for users' web spaces.
DDOS Protection – Nginx based throttling rules can mitigate against some common DDOS attack patterns.
CyberPanel aims to make securing web servers and apps simpler via easy to use open-source tools.
Does Cyberpanel support Nginx?
No, Cyberpanel does not support Nginx. It is built for Openlitespeed and Litespeed Enterprise.
What is an OpenLiteSpeed Web server?
OpenLiteSpeed is a high-performance, lightweight HTTP server with a low memory footprint. It can be used to serve static content, such as HTML and CSS files, or dynamic content, such as PHP scripts. OpenLiteSpeed also supports SSL/TLS encryption and HTTP/2 protocol.
OpenLiteSpeed is an open-source project developed by LiteSpeed Technologies. It is released under the GPL license.
Cyberpanel WHMCS Integration
Here are the main steps to integrate CyberPanel with WHMCS for managing web hosting services:
Install and configure WHMCS on a separate server from your CyberPanel server.
In WHMCS, go to Setup > Products/Services > Servers and create a new server for CyberPanel. Enter the URL, username and password.
Enable the WHMCS module in CyberPanel under "Integration" and provide the WHMCS server's IP, admin username and password.
In WHMCS, configure your hosting plans and link them to the CyberPanel server. Set limits for web space, emails, databases etc.
In CyberPanel, create a new reseller account and link it to the WHMCS client ID. Any plans purchased will be assigned to this reseller.
In WHMCS client area, your users can now order hosting plans, which will automatically create accounts in CyberPanel mapped to their client ID.
Configure DNS zones in CyberPanel for each domain your clients register. Point the domains to CyberPanel server IP.
Optionally integrate WHMCS domain registration and billing modules for automated domain ordering & management.
Use WHMCS and CyberPanel hooks to synchronize other account changes or suspensions between the systems.
For support, staff can use WHMCS to look up CyberPanel accounts mapped to client IDs and provide hosting assistance.
The key steps are enabling the modules in both systems, linking accounts, and configuring hosting plans. This allows automated provisioning of hosting services ordered through WHMCS.
How To Access Cyberpanel Support
Here are some tips on getting support for CyberPanel:
Official Forum – CyberPanel has an active community forum at https://community.cyberpanel.net/. You can search for existing threads or post a question if you are stuck on something.
Paid Support – CyberPanel offers paid professional support plans through Blesta billing system. Plans include email/forum support, remote assistance, and phone support. This is recommended for mission critical production servers.
Documentation – Cyberpanel has extensive documentation at https://community.cyberpanel.net/docs/ for installation, configuration, troubleshooting steps. Refer this for guidance.
Community Support – There are active CyberPanel user communities on Reddit, StackOverflow, GitHub etc where you may find answers to common issues.
Professional Services – You can hire a freelancer or agency familiar with CyberPanel for custom installations, maintenance, development services if you need extensive help.
Live Chat – Cyberpanel offers live chat support on their website during business hours to get instant answers to general questions.
Video Tutorials – There are many YouTube channels and tutorials for managing common CyberPanel tasks like adding websites, emails etc.
Raise GitHub Issue – If you find a bug or need a specific feature added, you can raise a GitHub issue in the CyberPanel repo.
Contact Developers – As an open source project, you can also directly contact the core developers via email or social media for troubleshooting complex problems.
So when looking for CyberPanel support, try the official forums and docs first, get professional support if needed for business use, and leverage the active user community for help with CyberPanel.
Related articles: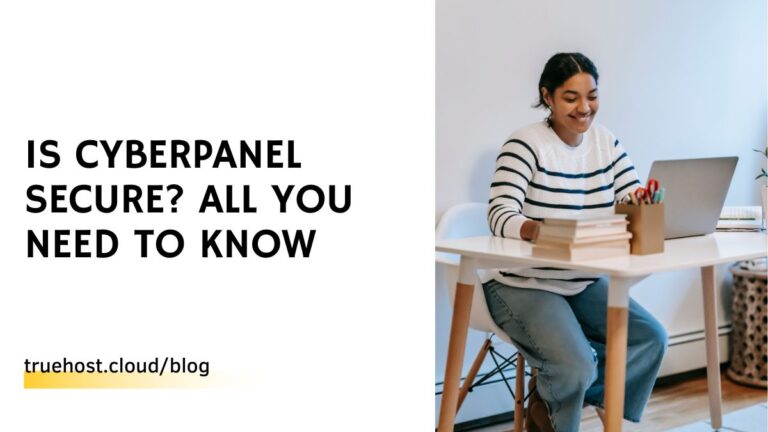 CyberPanel is a free and open-source web hosting control panel that has gained popularity in recent years. It is a popular choice for many users due to its user-friendly interface and wide range of features. However, one of the most common questions about CyberPanel is whether or not it is secure. In this blog post, …
Continue reading "Is CyberPanel Secure? All You Need To Know"